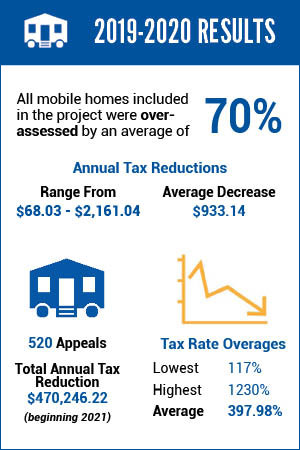 Mobile homes depreciate over time, unlike other forms of real estate. Because the tax assessment system makes no provision for that reality, mobile home taxes are accurate only in the first years after purchase, and become increasingly inaccurate each year thereafter.
Ultimately, some of these homeowners end up with a tax liability several times higher than reasonably expected. Mobile homes are the only form of property that require periodic assessment appeals to maintain equitable agreement to actual value.
After a successful 2019-2020 pilot, United Way of Chester County has partnered with Legal Aid of Southeastern Pennsylvania and local food pantries to continue this important work and scale it to assist all mobile home owners in Chester County who may be in a similar situation.
For more information or to be considered for the 2021 reassessments, please fill out this form. We will contact you in Spring 2021.