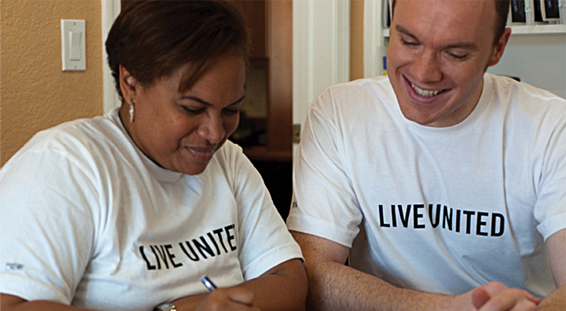 The United Way Financial Stability Center is here to help you navigate a path toward a more secure financial future. Through our service navigators and coaches, we provide extensive support and resources, professional guidance, confidential counseling and a set of services to help you clarify and achieve your financial goals.
Co-located with PA CareerLink at 479 Thomas Jones Way, Suite 500, in Exton, the Financial Stability Center offers services that will help you increase your income and decrease debt, build savings, earn assets, and much more.
INCOME & DEBT
Free Tax Preparation
EITC & Other Tax Credits
Job Training
Employment Support
Assistance Accessing Workplace & Public Benefits
Debt Reduction
Credit Repair
BUILD SAVINGS
Financial Goal Setting
Financial Planning & Budgeting
Checking & Savings Accounts
Split Tax Refunds – Spend Some, Save Some
Matched Savings Programs
EARN ASSETS
Housing Assistance
First Time Home Buyer Programs
Loan Programs for Homes
Home Repair Assistance
Long-term Savings Plans
Additional Services
Civil Legal Services
Basic Needs, Food, Shelter
Clothing, Health Services
Language Tutoring, English as a Second Language Services
Confidential Counseling Services
Call 610-280-1023 today for a FREE appointment with a Financial Navigator.