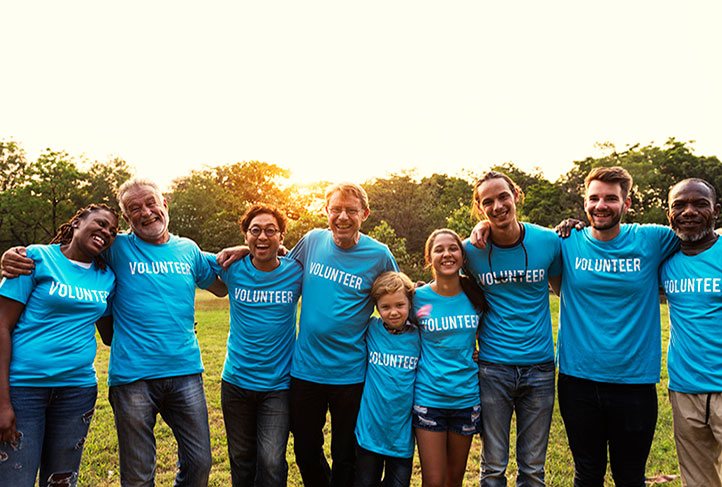 Together, we can help improve the lives of people in our community. You can give to fuel community solutions, volunteer your time or lend your voice to a cause that matters to you.
We have MANY ways for you to get involved:
Volunteer. The value of volunteers in supporting our Community Impact in education, health and financial stability is immeasurable. Whether as part of a group or on your own, volunteering makes a real difference. Check out current volunteer opportunities here.
Become a donor. Any amount, big or small, gives hungry children healthy meals, provides transportation for someone to get to a medical appointment, and it can cover the rent for those at risk of being evicted. Donate here. 
Start a supply drive. From diapers to toothbrushes, nonprofits throughout our community are always in need of supplies. To learn what resources are needed in our community right now, contact Edwina Johnson, Community Impact Assistant, at 610.429.9400 ext. 4115.
Advocate. Speak out. Contact your senators and representatives, locally and on the federal level, about issues and policies that matter. Be informed. Learn how improving the health, education, and financial stability of all has a positive impact on society as a whole. United Way of Pennsylvania made it easy to take action – click here.
Start a Student United Way Chapter. You can change your community and the world through Student United Way. If you're a high school or college student, you can organize your peers to tackle pressing social problems in your own backyard – we are here to help! Learn more here.
LIVE UNITED. The best thing we can all do is live in such a way that ensures that everyone has the ability to achieve their human potential.