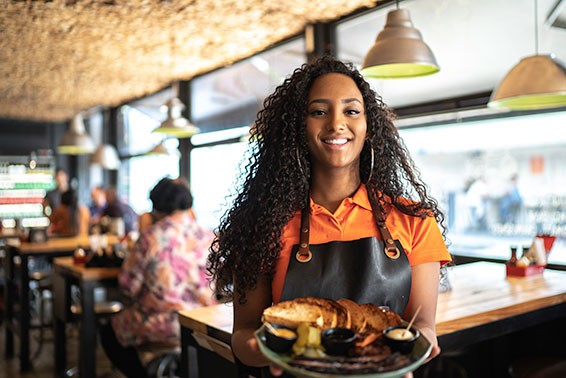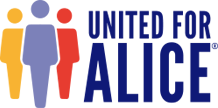 While United Ways have always known ALICE (an acronym for Asset Limited, Income Constrained, Employed), and have in fact been serving the ALICE population for decades, there was never a good measure to quantify just how many Pennsylvania households were struggling to make ends meet for their most basic needs. United Ways wanted to give this population a voice which is backed by data, to help us all understand the hardships ALICE is facing.

The ALICE Report for Pennsylvania describes the population called ALICE – working families with income above the Federal Poverty Level, but not high enough to afford basic household necessities. With the cost of living higher than what most people earn, ALICE households live in every county in Pennsylvania and they include women and men, young and old, of all races and ethnicities.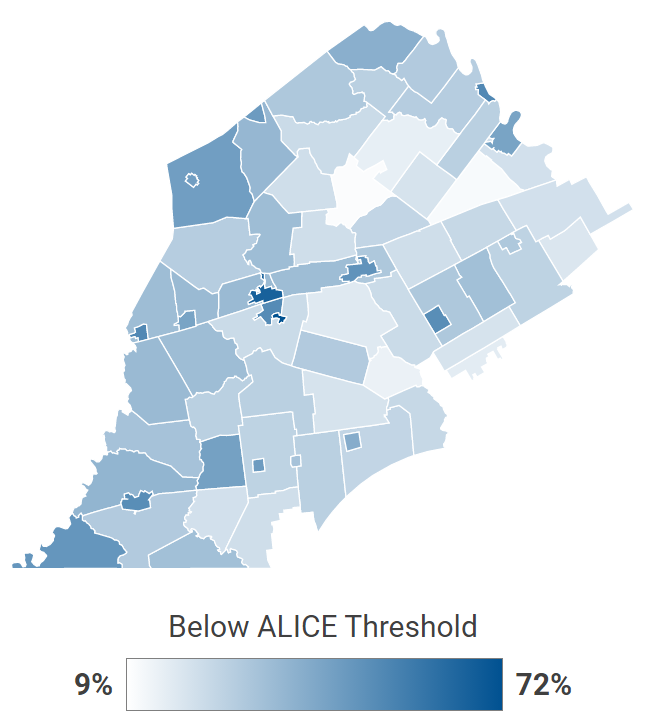 HARDSHIP IN CHESTER COUNTY
Although Chester County is the wealthiest county in Pennsylvania, there is still a poverty rate of 7%. The real need in our community becomes clearer when we consider there is an additional 20% rate of ALICE households. Coupled with those under the poverty line, more than 1 in 4 Chester County residents are unable to make ends meet. The biggest impact of the COVID-19 pandemic has been on the ALICE population.
OUR RESPONSE
United Way of Chester County is always working to help ALICE through our Community Impact & Innovation Fund and special initiative work:
Mobile Home Tax Reassessment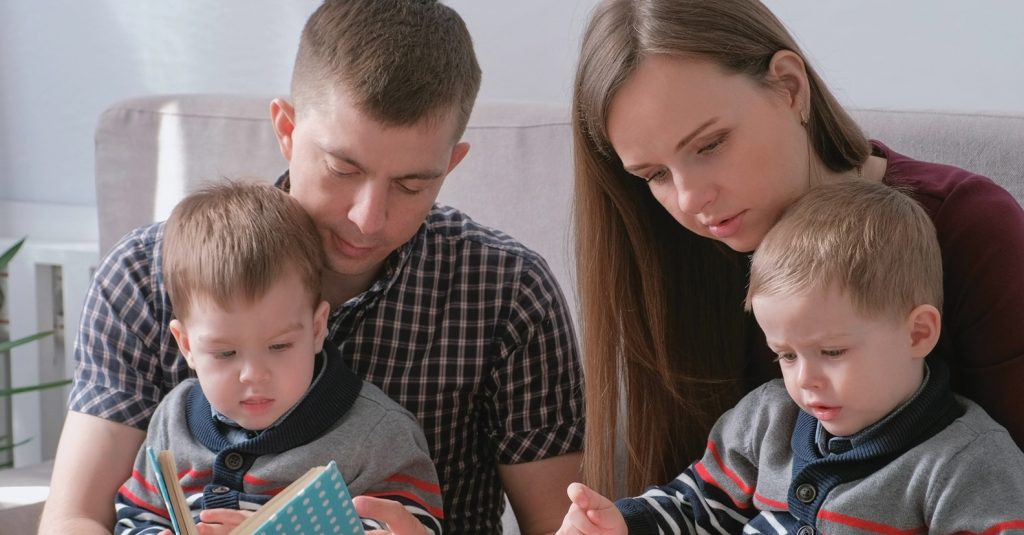 Mobile homes are the only form of property that require periodic assessment appeals to maintain equitable agreement to actual value. We have partnered with Legal Aid of Southeastern Pennsylvania, LCH Health and Community Service and local food pantries to assist clients throughout the entire process. Our goal is to assist all mobile home owners in Chester County who may be in a similar situation. To learn more, click here.
Volunteer Income Tax Assistance (VITA) Program
We have expanded our partnership with Life Transforming Ministries (LTM) to help spread the reach of their VITA program. This program offers free tax preparation help to low and moderate-income households and also draws attention to the Earned Income Tax Credit (EITC), a federal credit that ranges from $503 to $6,242 depending upon household income and size.
United Way Financial Stability Center
Through our service navigators and coaches, we provide extensive support and resources, professional guidance, confidential counseling and a set of services to help you clarify and achieve your financial goals. To learn more, click here.
Chester County Coordinated Entry
Chester County Coordinated Entry coordinates and manages access, assessment, prioritization, and referral to housing and emergency services for any person(s) experiencing or at imminent risk of homelessness in Chester County using the 211 system. Coordinated entry is the "front door" into Chester County's homeless crisis response. To learn more, click here.