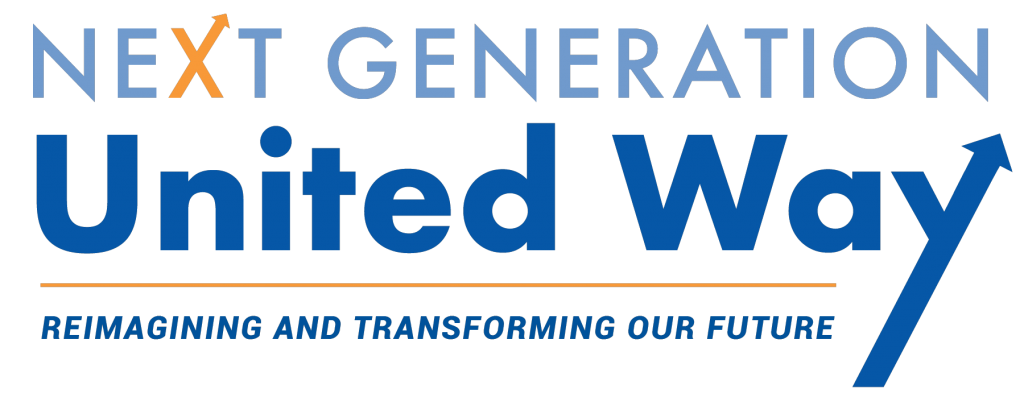 Welcome to the NEXT Generation United Way!
We are thrilled to share the exciting news that we purchased and renovated a 5,000 square foot stand-alone building, located at 150 John Robert Thomas Drive in the Commons at Lincoln Center Office Park in Exton, that serves as the permanent new headquarters for our staff as well as host a Social Innovation Lab, Leadership Training Center and Financial Independence Hub for the community.
The decision to buy a building happened rather quickly, due to our current office lease entering its final year and an increase in rent. Our Board of Directors decided that this strategic move was necessary to set us up for the next generation. We looked at the new building in February 2022 and closed on the sale on June 1. Demolition and renovation started quickly afterward.
Funds were raised through a silent capital campaign to ensure that it did not affect the annual campaign that supports our nonprofit grants. In just 57 days, we raised $1.395 million and all donors agreed to give their gifts above any current annual support!
"United Way of Chester County is beyond grateful for our Board of Directors and Board Chair, Brian Parsons, who worked tirelessly to help make this permanent home a possibility.

Due to their generosity, our rent now goes away returning $80,000 to the community that would have otherwise gone to rent and occupancy costs. That money will now be invested back into the community."

Christopher Saello
President & CEO
Social Innovation Lab
Created for the next generation of social entrepreneurs
State of the art collaborative center designed to jumpstart innovative and creative approaches to community problems
Includes incubation space for small and start up nonprofits in a co-working environment
Leadership Training Center
Home for the Leadership Chester County program training
Capacity Building Workshops for nonprofits
State of the art technology
Meeting space for community and other nonprofit events
Financial Independence Hub
Navigation services site when the Financial Stability Center is closed
Mobile Home Tax Reassessment registration site
Volunteer Income Tax Assistance Program (VITA) tax preparation site
Thank you to our donors:
Americas
Willie L. Anderson, State Farm Insurance
Carolyn J. Beam
The Bentley Family
Barry & Therese Bentley
Gregory & Caroline Bentley
Keith & Rene Bentley
Raymond & Terry Bentley
Scott & Susan Bentley
Jim & Adean Bridges
Ed & Doreen Brownley
Val & Bill Connors
Kathi Cozzone
Michael L. Curry
The Dadoly Family
Stephen DiMarco
Marybeth DiVincenzo
Gunard Berry Carlson Memorial Foundation, Inc.
Claudia & John Hellebush
Kevin Holleran, Esq.
Roger & Joan Huggins
The Ierardo Family
Doug & Joan Kaiser
James & Jennifer Kaiser
Robert & Kathleen Kaiser
Dan & Teri Kessler
Charles D. Kochka
Di & Dallas Krapf
James Logan
George & Shirley Mason
Stephanie Miller
Keith & Katie Montone
Marian Moskowitz
Timmy T. Nelson
Scott Neumann
Dr. Joseph O'Brien & Michele O'Brien
The Parsons Family
Andrew Parsons
Brian & Bridgit Parsons
Elliot Parsons
Gerald Parsons
Kevin & Lisa Parsons

Leo & Maryanne Parsons
Mark & Katie Parsons
Matt & Megan Parsons
Michael & Christine Parsons
Sean & Lauren Parsons
Aaron & Karen Proietti
Jodi Roth-Saks
Sartomer
Lauren Saello
Therese & Christopher Saello
Steve & Aimee Shihadeh
Peter & Terri Silvester
Andrew & Abbie Stump
Tony & Erin Scheivert
Christina Wagoner
Rhonda West-Haynes
Melinda Winkler
CJ Witherspoon
David Zimmerman
Thank you to our in-kind donors: