ABOUT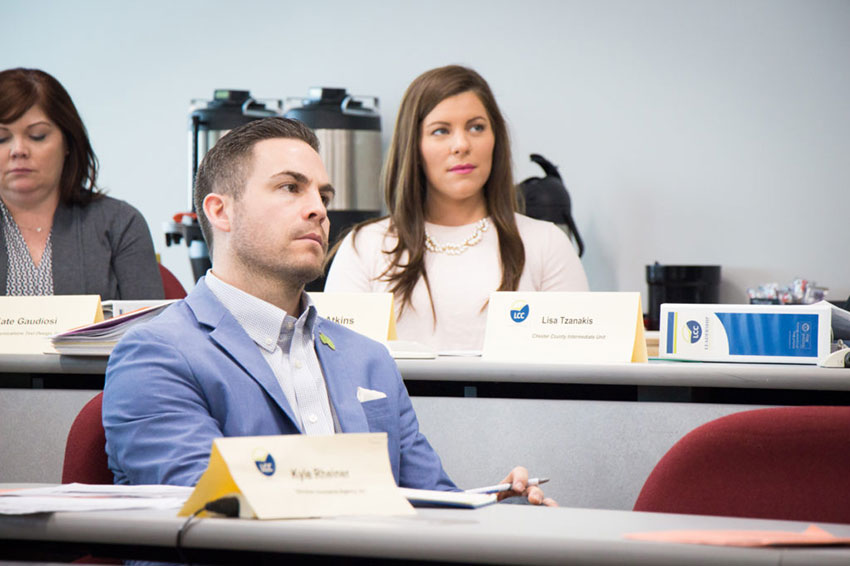 The United Way of Chester County has facilitated Leadership Chester County (LCC), now in its 20th year, to build the capacity of the nonprofits to provide quality services to those in need well into the future. By bringing business savvy to the board level, nonprofits can effectively build and sustain resources in spite of shifting economic and political tides.
LCC graduates bring back to their organizations valuable new business networks, enhanced leadership and entrepreneurial skills, with broadened understanding of the local socio-economic landscape and the strategic planning and collaboration essential to a strong community. They also receive 6 Continuing Education Units from West Chester University and meet requirements for Level I of the PA Certified Public Manager® certificate.
Visionary CEOs consider Leadership Chester County an investment in a stronger business and a better community. Many corporations and professional firms sponsor key employees in the program, building leadership potential at the workplace and for the greater good. 140 organizations-global corporations, local companies and firms, nonprofits and government agencies have sponsored individuals through the program over its 20-year history, and contributed expertise, facilities and services to support the program. Chester County's business community has joined the United Way enthusiastically in providing leadership to the nonprofit sector to meet the LCC mission to foster a vibrant, safe and inclusive community.