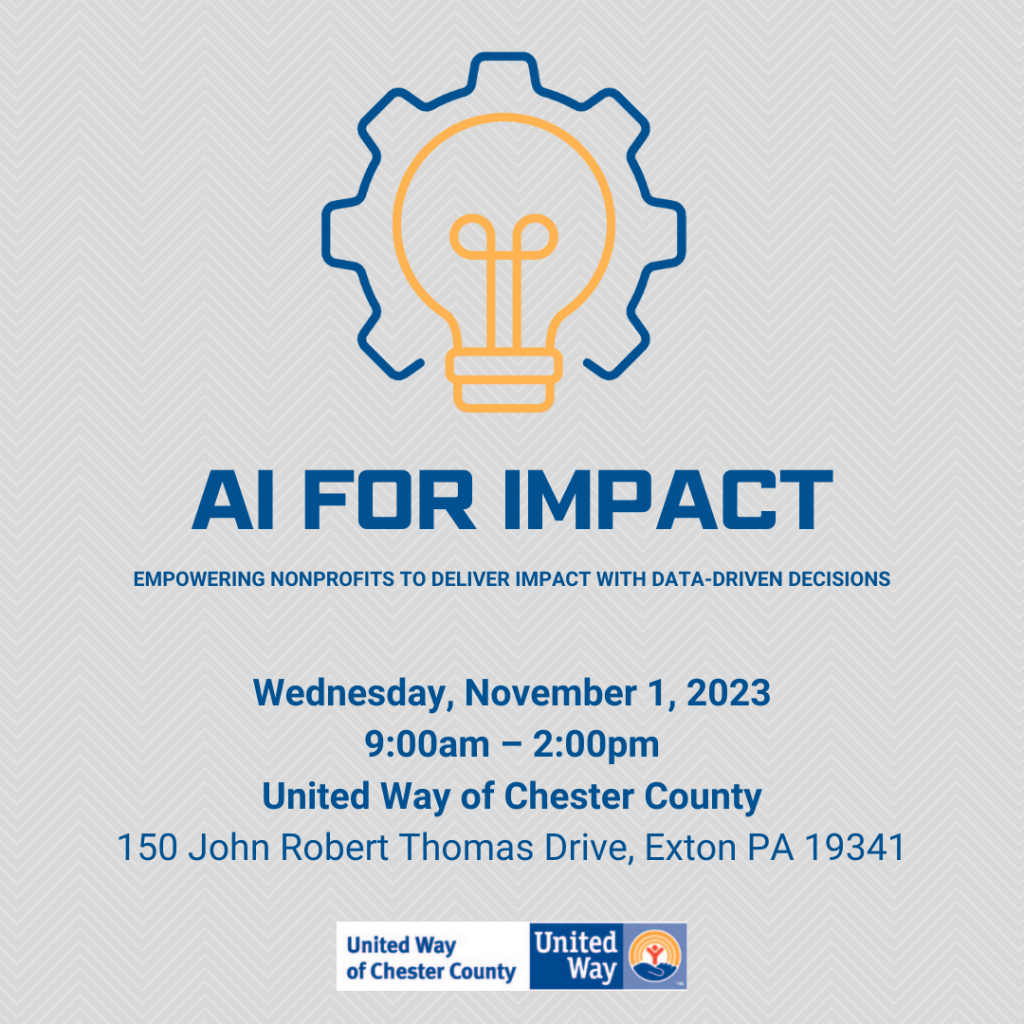 United Way of Chester County is proud to announce the upcoming "AI for Impact" workshop, in partnership with Penn State Nittany AI Alliance. This event is designed to enable nonprofits to harness the transformative power of Artificial Intelligence (AI) to further their missions. The comprehensive event will cover crucial topics such as providing general information about AI, dispelling fears associated with AI adoption, inspiring creative thinking about AI projects, and facilitating connections between AI college students and nonprofits to collaborate on developing AI-enabled solutions.
"Partnering with Penn State to offer this kind of opportunity to our community partners is a big deal," said Chris Saello, President and CEO of United Way of Chester County. "This program is about fostering innovation and collaboration that can drive tangible, meaningful impact in Chester County."
The workshop will be held on Wednesday, November 1 from 9:00 am – 2:00 pm at United Way of Chester County, located at 150 John Robert Thomas Drive, Exton PA 19341. Limited space is available. Interested participants can contact Kelly Cockshaw, Director of Leadership and Innovation at United Way of Chester County, at 610-429-9400 x4107.