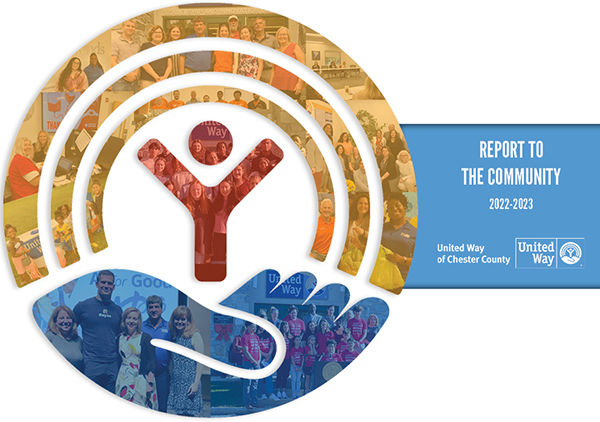 As we reflect on the past year, we are excited to share the incredible progress we've made in advancing our mission and serving the community. The highlight of our year was the successful transformation of a vision into a reality – the acquisition and development of our new 5,000 sq. ft. building. In just nine short months, this space has become a dynamic hub for community engagement. It serves as our staff headquarters, a new home for Leadership Chester County, and the venue for numerous board meetings and nonprofit events.
Our new building has already touched the lives of many individuals and organizations. It has hosted essential activities like nonprofit board meetings, mentor trainings, American Red Cross Blood Drives and more. We've also witnessed the meaningful work of the Building Bridges Coalition, ACES Coalition, Coatesville Youth Leadership Council, and David's Drive 831 veterans holiday program. Additionally, it has been the backdrop for vital meetings such as those with Chester County Workforce Development.
However, the accomplishments of the past year go beyond our new building. We completed 89 additional reassessments for the mobile home project, pushing the total to 1,014, distributed nearly $2 million in grants, initiative funding, and donor-directed gifts, and cultivated deeper relationships with numerous nonprofits across the county. We proudly received a $200,000 federal community project funding grant through Congresswoman Houlahan's office to support our new Social Innovation Lab, and graduated 19 future board leaders from Leadership Chester County.
We extend our heartfelt gratitude for your unwavering support. Together, we are fortifying and revitalizing our community, making it a more vibrant and resilient place for all. Thank you for being part of our shared success story.
Please enjoy our 2022-2023 Report to the Community by clicking here.