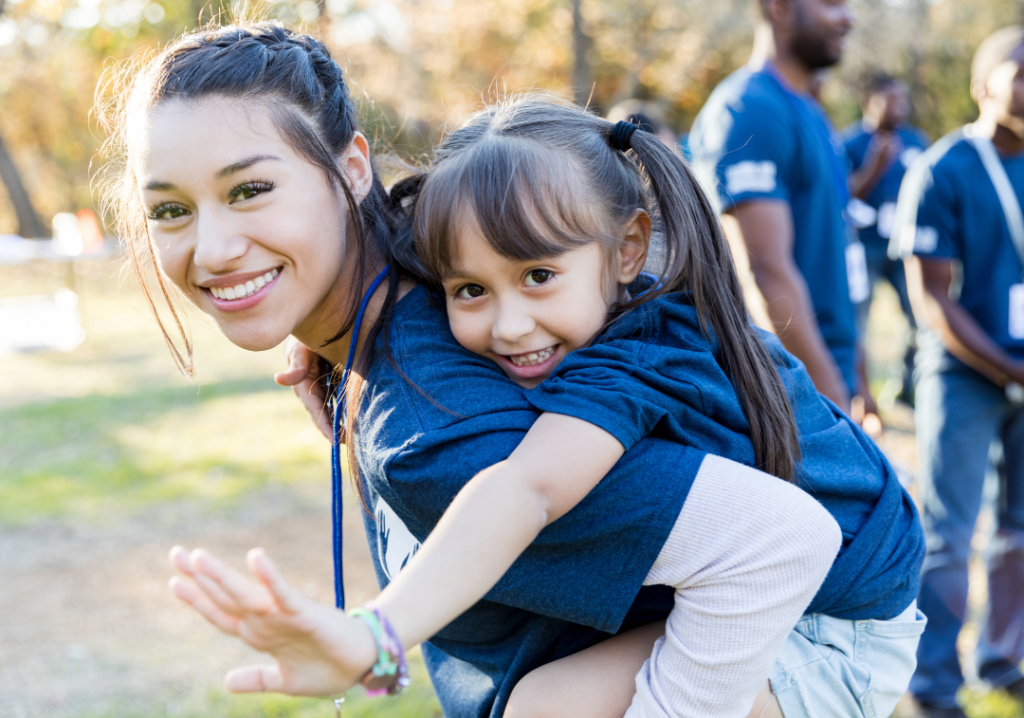 Ready to Create Change?
Positive change is happening in Chester County, but change doesn't "just happen." Change is created together. And we're in it together.
We want Chester County to be a resilient, equitable community that offers opportunities for everyone to thrive. We can make it happen, together.
Join us on Giving Tuesday (November 29, 2022) to express gratitude and make a gift to fuel our community's resilience.
Thank you for your consideration!
---
2021-2022 Report to the Community Now Available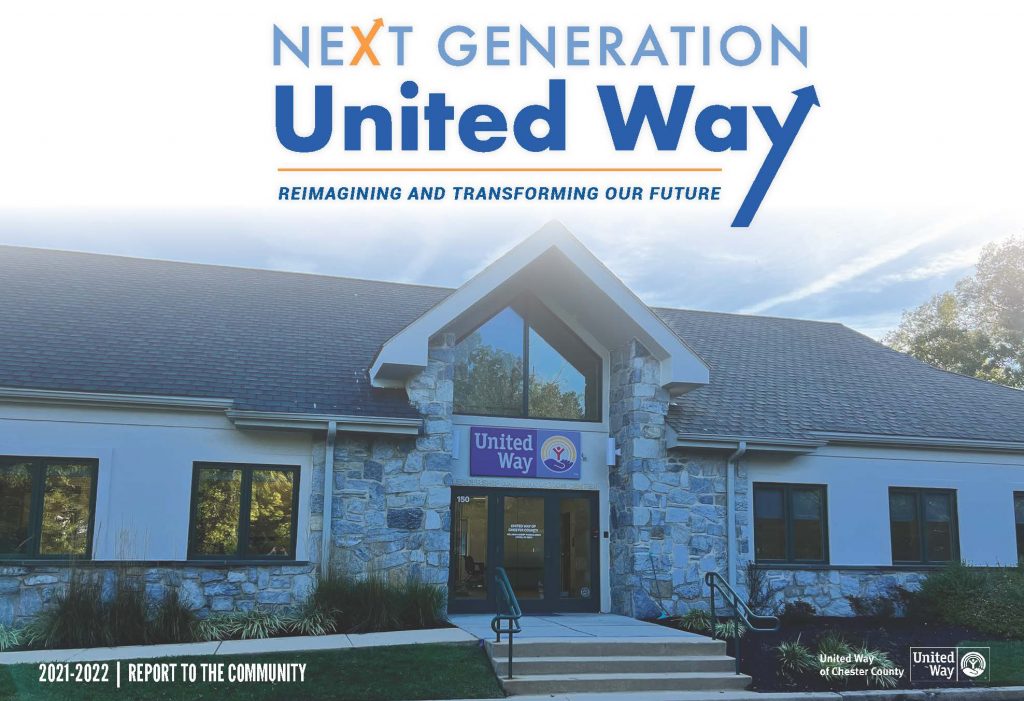 What a year it has been! As we transitioned to a new impact agenda centered around recovery, rebuilding and reimagining a stronger Chester County, a surprising opportunity presented itself that allowed us to dive even deeper into our mission. We purchased and renovated a 5,000 square foot stand-alone building, located at 150 John Robert Thomas Drive in the Commons at Lincoln Center Office Park in Exton. This new endeavor serves as the permanent headquarters for our staff as well as host to a Social Innovation Lab, Leadership Training Center and Financial Independence Hub for our community.
This strategic move will allow us to invest an additional $1 million back into our community every ten years that otherwise would have gone to rent and occupancy costs. We are thrilled for local organizations and community partners to utilize this space, and can't wait to see the innovative solutions and community collaborations that will happen within these walls in the years to come.
Please enjoy our 2021-2022 Report to the Community here.
---
Join Us at Our Second Annual Golf Outing

Join us at our second annual Chester County Stronger Golf Classic at Penn Oaks Golf Club on April 24, 2023. Participants will enjoy various hole contests, on-course refreshment stations, luncheon, cocktail hour and hors d'oeuvres, dinner and awards. This event, presented by Meridian Bank, will benefit our Community Impact & Innovation Fund.
Act fast! This event sells out quickly.
Limited corporate sponsorships are available. To learn more about sponsorship opportunities or to register for the event, contact Christina Wagoner, Senior Vice President of Financial Development, at 610-429-9400 x4101, or click here.
---
Investing in Our Community
An overview of UWCC programs and events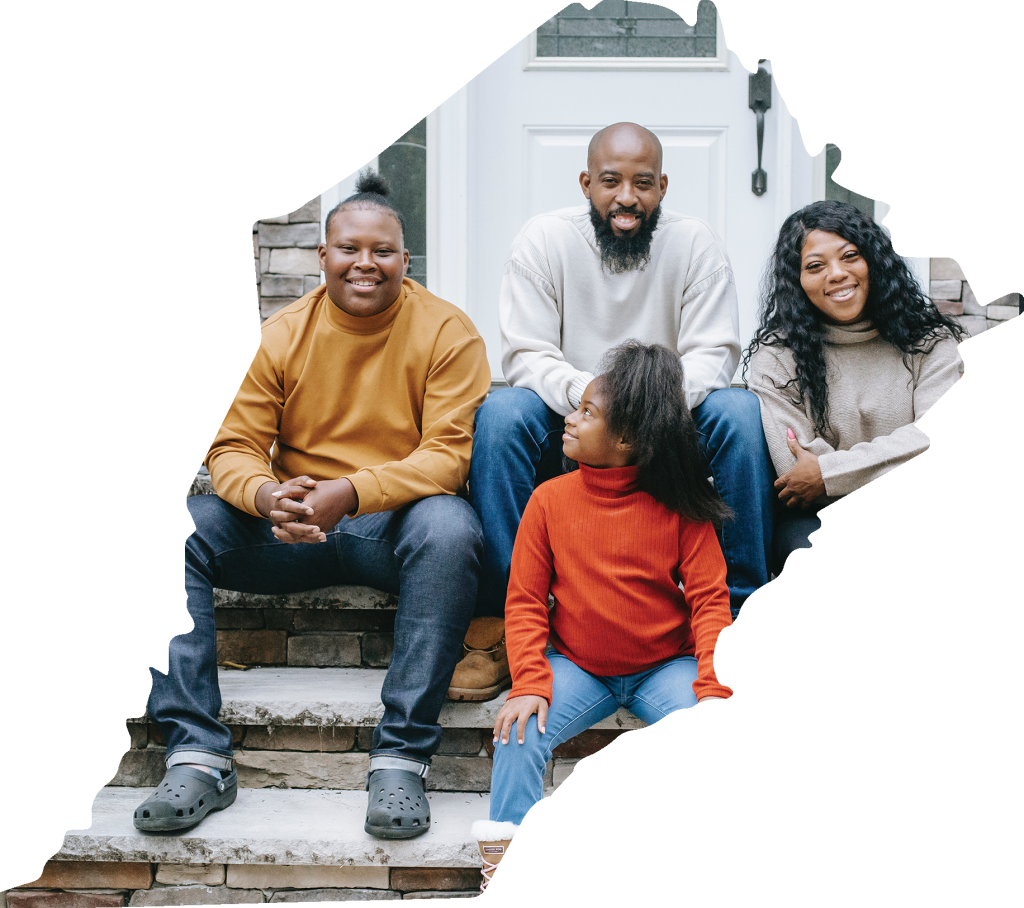 Last fiscal year, we proudly invested $2,793,882 in our community through grants to agencies, special initiative funding and donor designations. Below is a brief overview of our impact:
2,662 tax returns were prepared through the Volunteer Income Tax Assistance program (VITA), generating an economic impact of over $5.4 million
246 successful Mobile Home Tax Reassessment appeals were completed, pushing the total reassessments to 756
793 individuals received financial coaching, counseling, or other supportive services from our Financial Stability Center
17,122 calls were fielded through Chester County Coordinated Entry
20 students graduated from Leadership Chester County and gained valuable business, leadership and entrepreneurial skills
$190,000 was raised for our Community Impact & Innovation Fund through our two annual events, Live United in Music and Chester County Stronger Golf Classic
We are proud of the work we accomplished, but we know there is more work to be done. Learn how you can help us accomplish our mission and get involved by clicking here.