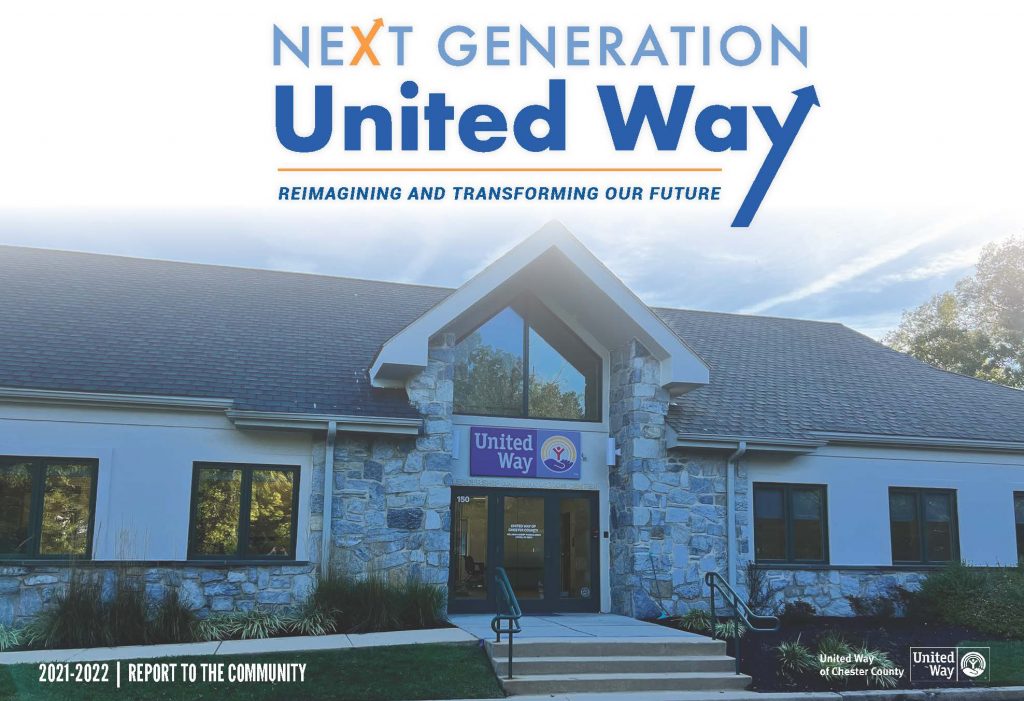 What a year it has been! As we transitioned to a new impact agenda centered around recovery, rebuilding and reimagining a stronger Chester County, a surprising opportunity presented itself that allowed us to dive even deeper into our mission. We purchased and renovated a 5,000 square foot stand-alone building, located at 150 John Robert Thomas Drive in the Commons at Lincoln Center Office Park in Exton. This new endeavor serves as the permanent headquarters for our staff as well as host to a Social Innovation Lab, Leadership Training Center and Financial Independence Hub for our community.
The decision to buy a building happened rather quickly, as our current office lease entered its final year and the rent increased significantly. Our Board of Directors decided that this strategic move was necessary to set us up for the next generation. Funds were raised through a silent capital campaign to ensure that it did not affect the annual campaign that supports our nonprofit grants. In just 57 days, we raised $1.395 million, and all donors agreed to give their gifts above any current annual support!
This new effort will allow us to invest an additional $1 million back into our community every ten years that otherwise would have gone to rent and occupancy costs. Though we are thrilled for Chester County to utilize this space, we know that the real work is about to begin. We can't wait to see the innovative solutions and community collaborations that will happen between these walls in the years to come.
Please enjoy our 2021-2022 Report to the Community by clicking here.