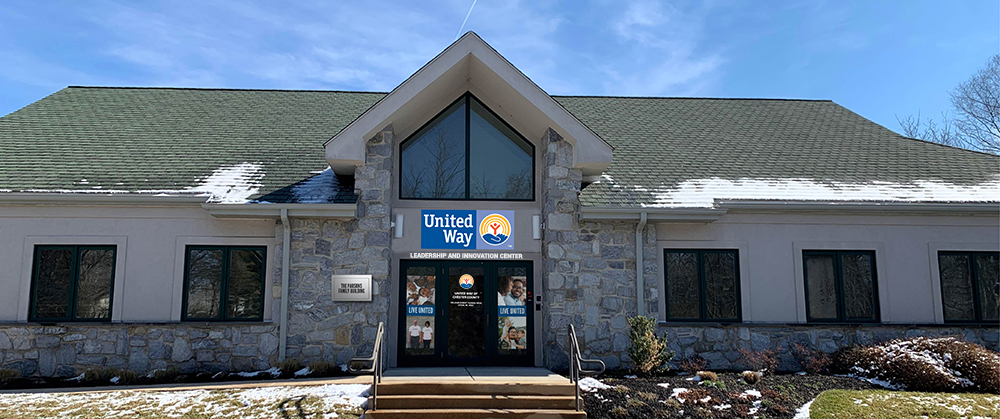 Welcome to the Next Generation United Way!
We are thrilled to share the exciting news that we purchased and renovated a 5,000 square foot stand-alone building, located at 150 John Robert Thomas Drive in the Commons at Lincoln Center Office Park in Exton, that will serve as the permanent new headquarters for our staff as well as host a Social Innovation Lab, Leadership Training Center and Financial Independence Hub for the community. The center is expected to be completed and ready to open in late September.
The decision to buy a building happened rather quickly, due to our current office lease entering its final year and an increase in rent. Our Board of Directors decided that this strategic move was necessary to set us up for the next generation. We looked at the new building in February 2022 and closed on the sale on June 1. Demolition and renovation started quickly afterwards.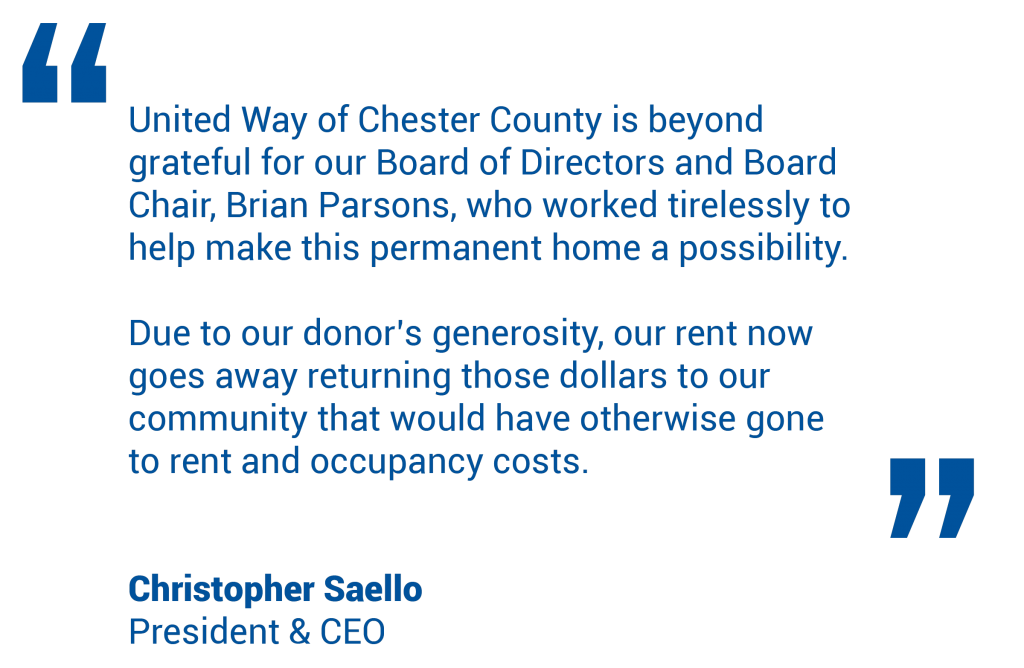 Once news of the purchase slowly began making its way around the community, we received a lot of calls from companies looking to support the project with in-kind donations, including:
"This is a big deal for UWCC, and it has truly been a community effort to make it happen," said Brian Parsons, CTDI Chief Operating Officer and United Way of Chester County Board Chairman. "We expect that this new site will provide physical and financial stability so that UWCC can continue to serve for decades to come. We are so thankful for all who supported it."
Funds were raised through a silent capital campaign to ensure that it did not affect the annual campaign that supports our nonprofit grants. In just 57 days, we raised $1.395 million and all donors agreed to give their gifts above any current annual support!
To learn more, click here.
---
Join Us at Our Annual Fall Event!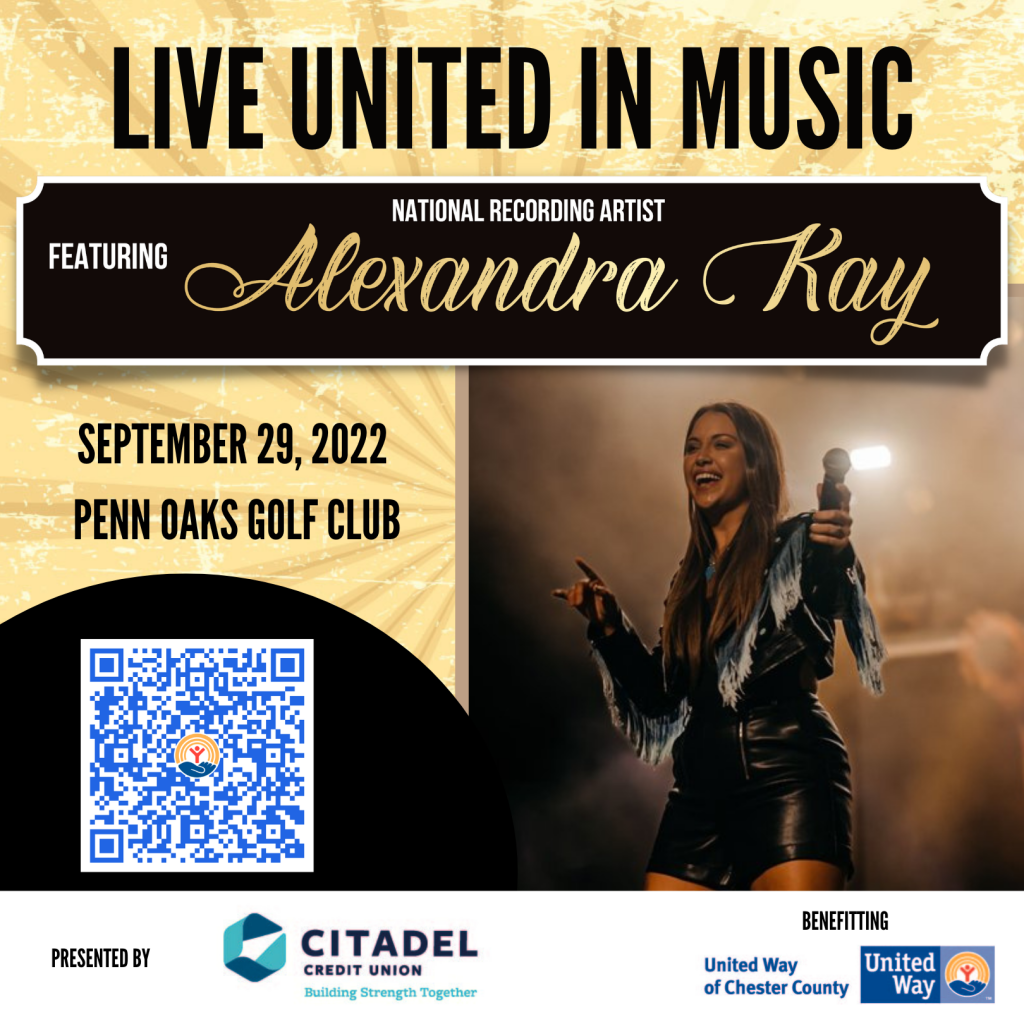 Grab your country western boots and join us at our annual Live United in Music event on Thursday September 29th at Penn Oaks Golf Club, featuring national recording artist, Alexandra Kay. This event, presented by Citadel Credit Union, will benefit our Community Impact & Innovation Fund.
Admission is $200 per person and includes a cocktail reception with an open bar, hors d'oeuvres, dinner, and performance ($175 of the cost is tax deductible). Doors open at 5:30pm and country western attire is encouraged.
Limited corporate sponsorships are available. To learn more about sponsorship opportunities, contact Christina Wagoner, Senior Vice President of Financial Development, at 610-429-9400 x4101.
Hurry – this event always sells out!
---
Last Chance to Apply for Leadership Chester County
Deadline is September 30, 2022
Leadership Chester County (LCC), Chester County's premiere professional development program, is now accepting applications for its 2022-2023 class.
The LCC program is administered and facilitated by United Way of Chester County with guidance from an Advisory Council and additional resources from its partners, West Chester University and Chester County Chamber of Business & Industry. The course meets approximately every 3 to 4 weeks from October to May and sessions will be held in person.
Hurry! Spots are filling up fast! To apply, click here. To learn more about this program, click here.
---
Receive UWCC news directly to your inbox: