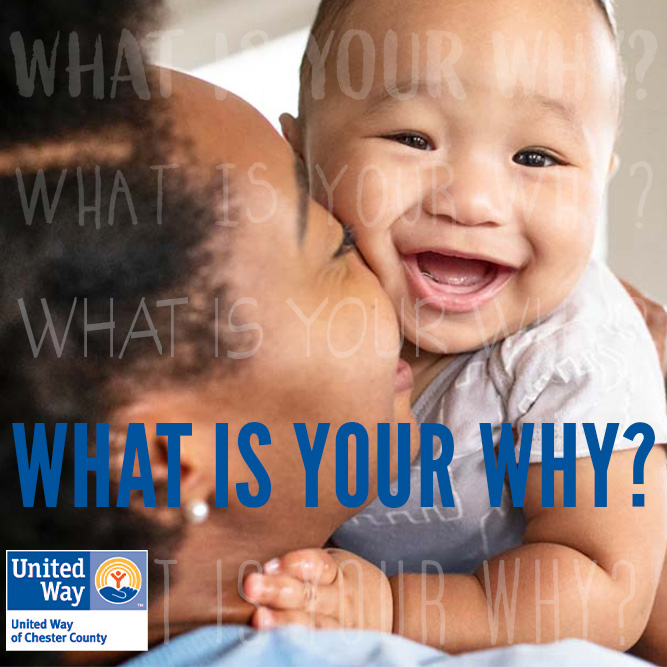 Donate in Honor or your WHY
As Giving Tuesday approaches, we are asking Chester County "what is your why?" Does it inspire you? Teach you? Encourage you? United Way of Chester County helps everyone reimagine what's possible in life. It's why we are committed to helping all our neighbors by providing programs and services dedicated to increasing access and support in health, education and financial stability. In doing so, we give every person in our community the chance to recover from a setback, rebuild a stronger life and reimagine what's possible for the future. THAT is our WHY.
This Giving Tuesday, please consider donating in honor of your why. By supporting United Way, you help make Chester County Stronger. You can make a gift online by clicking here.