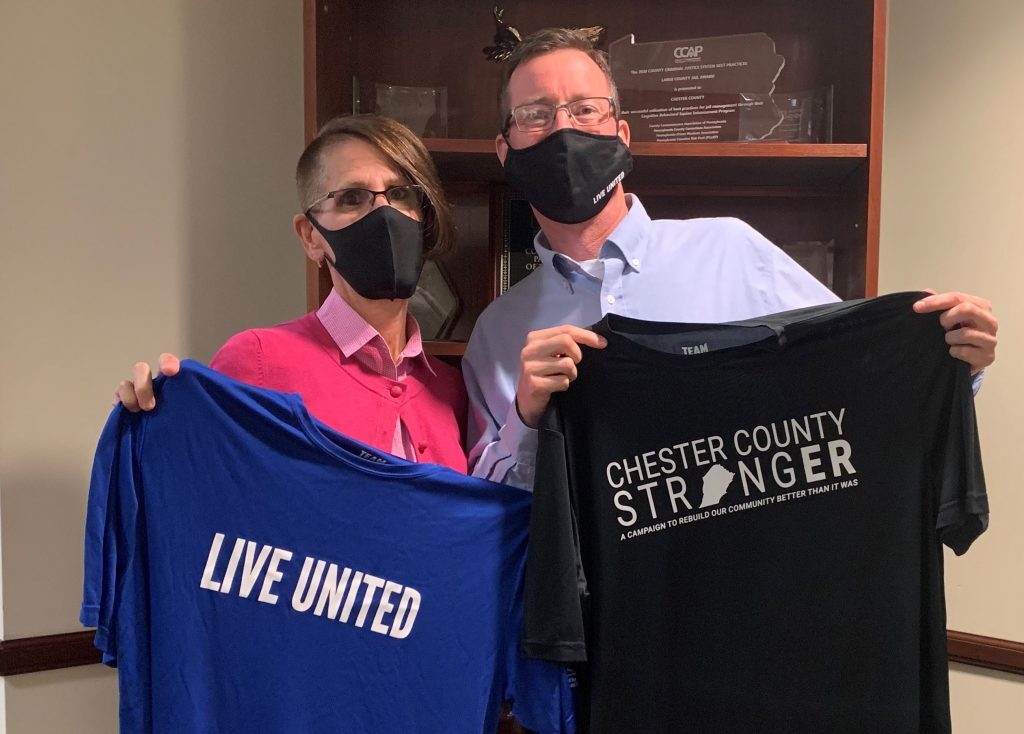 The County of Chester's United Way workplace campaign is in full swing. A big thank you the County of Chester, our county Commissioner's, and their campaign leader Deborah Leach (pictured).

We will be working with Deb to do several webinars explaining the United Way's role in the county's social services landscape, how we work with area non-profit partners, and what projects we are currently working on.
THANK YOU to all of the colleagues at the County of Chester who donate through their workplace campaign! We can't do the work we do without your generosity!
To learn more about how your business or organization can run a workplace campaign, contact Doug Kaiser, Director of Resource Development, at 610.429.9400 ext. 4102.
---
What is Chester County Coordinated Entry and How Does it Work?
Chester County Coordinated Entry coordinates and manages access, assessment, prioritization, referral to housing and emergency services for any person(s) experiencing or at imminent risk of homelessness in Chester County using the 211 system. Coordinated entry is the "front door" into Chester County's homeless crisis response.

Chester County Coordinated Entry is brought to you by United Way of Chester County, in collaboration with the United Way of Greater Philadelphia and Southern New Jersey and the United Way of Southwestern Pennsylvania. These United Ways, together with local county government and provider agencies, work to ensure important local program information is accessible through the 211 SEPA helpline when it is most needed.

Learn more by watching the video below:
---
2020-2021 Report to the Community NOW Available
What a year it has been. In early 2020, our world and community were knocked down with a health and economic crisis the likes of which we have never seen in our lifetimes. We knew right away that we needed to react quickly, and United Way of Chester County launched the first United Way COVID-19 Response Fund in Pennsylvania just 4 days after the governor closed all PA schools. We know the fight isn't over yet. This fight is different and will require new solutions to old problems. Our fall was great, but our rise will be even greater if we LIVE UNITED.

Please enjoy our 2020-2021 Report to the Community by clicking here.
---
Thank You for a Great Live United in Music Event!
Thank you to our Presenting Sponsor Citadel, Host Sponsor Penn Oaks Golf Club and all of sponsors and attendees for making this event, once again, one to remember and for supporting the United Way's Impact & Innovation Fund!

Please enjoy the photo gallery by Greg Zeller Custom Photography.
Sponsors:
---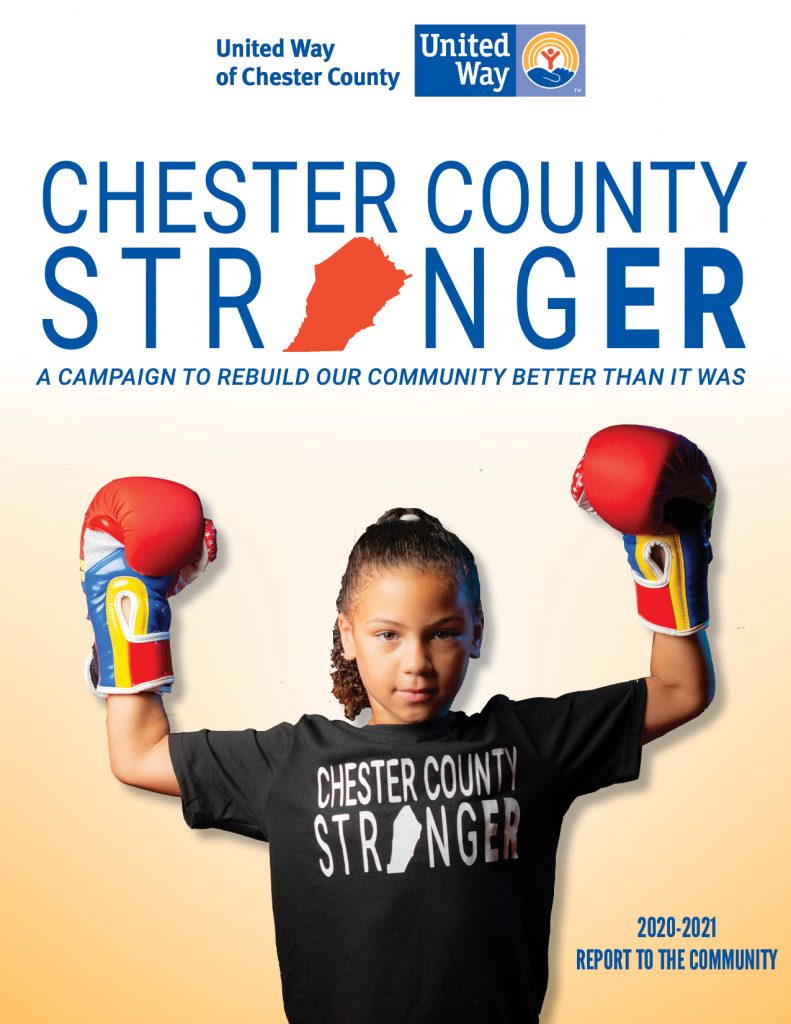 Now is the Time to Give
Please consider making a donation to support United Way of Chester County's Community Impact & Innovation Fund. Every dollar that we receive increases our ability to make an impact on the lives of Chester County residents. You can make a gift online by clicking here.